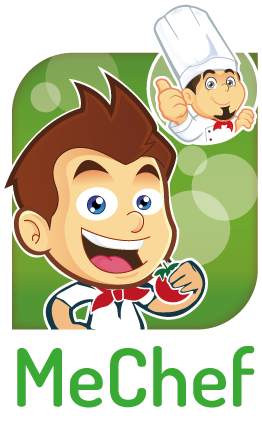 MeChef is a free application offering you ethical recipes, based on the Mediterranean diet, which has been included in UNESCO's List of the Intangible Cultural Heritage of Humanity.
The new mascot MeChef teaches us how to eat ethical in a fun way through games.
The user is guided along a predetermined path to discover recipes arranged into three categories:
– the basics of Mediterranean cuisine
– the great classics of home and regional cuisine
– recipes for every occasion (romantic dinners, vegetarian meals, and others).
Watch our animated video that presents the concept of "let's eat ethical" and start having fun now by downloading the application MeChef!!!